"We love our custom mattress! It's better than our mattress at home!" Bob C.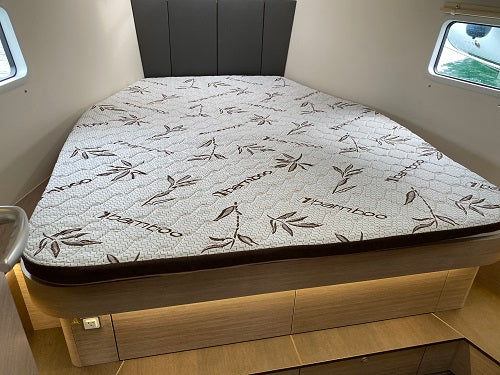 Mattresses and Toppers
Our custom boat mattresses and toppers are made in Canada using only high quality foam or latex and are made to your exact level of firmness, guaranteeing you a fabulous night's sleep!  They are finished in a thick quilted, bamboo cover, available in brown or navy. We can accommodate any shape or configuration.  Email us today for a quote.
info@customboatbedding.com
Learn more about our mattress and topper options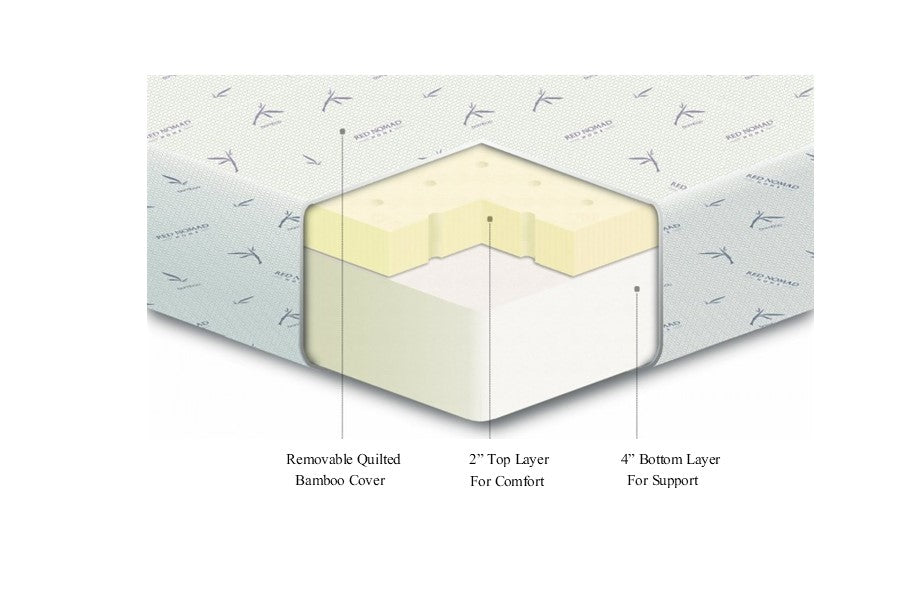 Mattress Construction
We build our mattresses in 2 layers - a base layer for support and durability and a top layer for comfort. With over 9 combinations to choose from you are sure to find a mattress that suits your particular sleep preferences.
Top Comfort Layer Options
High Density Foam

Our premium quality foam mattresses have the right level of support and comfort to relieve pressure points for a great night's sleep, and are a perfect option if you prefer a mattress that is more on the firm side. We use high quality foam that is built to last for years.

Memory Foam

Memory foam moulds to the body in response to heat and pressure, evenly distributing body weight. It then returns to its original shape once you remove the pressure. The cool gel infusion helps regulate body temperature and keep you cool on those hot summer nights.

Latex

Latex delivers a combination of bounce and cushioning while resisting heat buildup, and is a very popular choice with our clients that have bad backs. Latex also has excellent durability and can be produced more sustainably than most foams.
Mattress Finishing Options
Multiple Pieces

For easy access to storage areas under your berth, order your mattress in multiple pieces.

Hinged Mattress

If you want your mattress in 2 pieces but would prefer the pieces are joined, we can make you a hinged mattress that easily folds in half.
Check out our recent mattress projects