Find out how two Potcakes and a dog park led to a new friendship, a new partnership and new owners at Sea Swag Custom Boat Bedding (and how we summoned the courage to buy a business during a pandemic)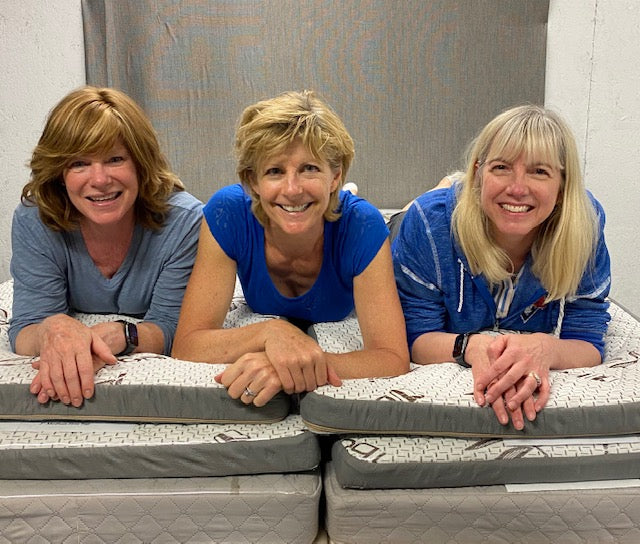 Where it all started
Anchor's Away Custom Boat Bedding was founded by Shelley Foord in 2010. After purchasing her own boat, she couldn't find bedding to fit properly and struggled with her V berth sheets. Being in the design industry, she decided to have them made and realized if she couldn't find them then neither could anyone else, so Anchors Away Custom Boat Bedding was born.

Left to right: Linda, Shelley, Erica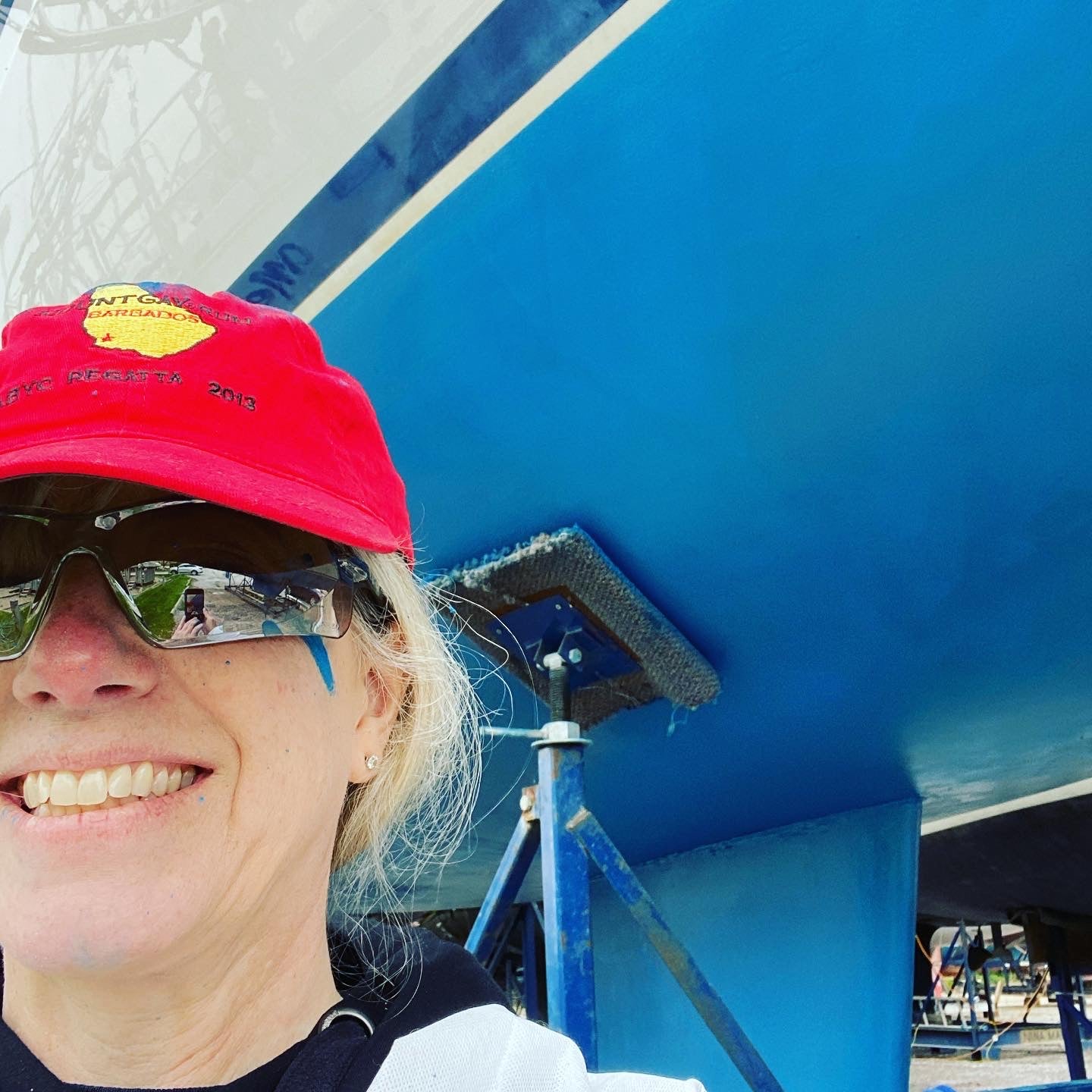 New Owners New Name
In 2020, Erica Robertson and Linda McErlain joined Shelley and renamed the business Sea Swag Custom Boat Bedding. Erica and Linda bring years of boating, sales, e-Commerce and distribution experience to the company along with a passion for design, and look forward to expanding the product selection and creating turn-key bedding solutions.

Erica Painting the bottom of her Bavaria 38 (along with her face).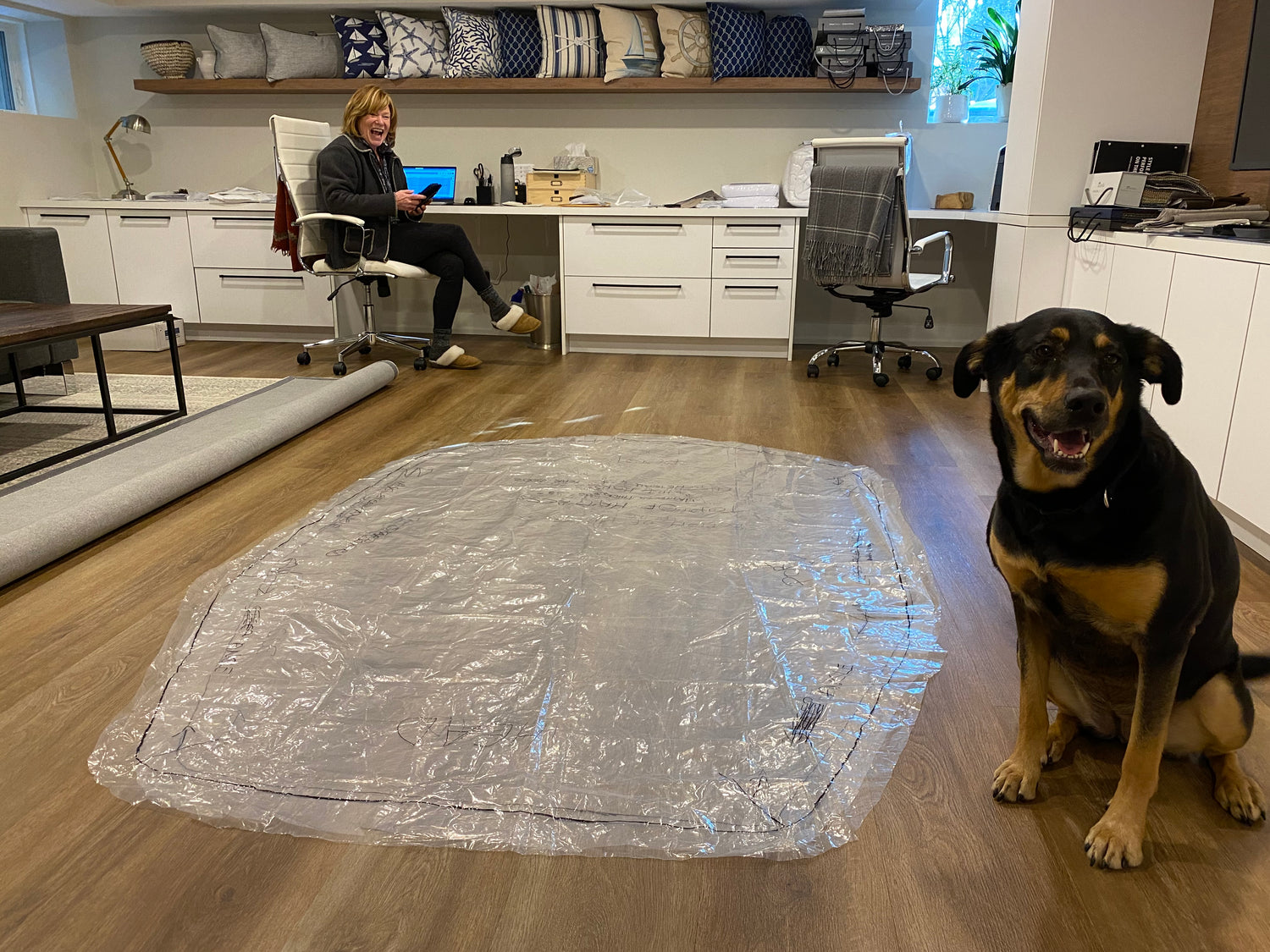 Why Work with Us?
Our mission is clear:  To bring style and comfort to your boat.
Quality and Customer Service are the two things that matter most to us.  We carefully curate our selection of products and stand behind the quality 100%.  We are always willing to go that extra mile to make sure our customers are happy with their products.  If you keep your eyes open, you might just see us walking down the dock with a mattress balanced on our heads, on our way to install it in its new home!
Linda and Charlie making a template in the showroom.
Button label
Take a look at our showroom