Canadian Boat Bedding and Mattress Experts
Get a great night's sleep on your boat! We supply custom shaped boat bedding, boat mattresses,  mattress toppers and nautical accessories made in Canada.  
Email us today at info@customboatbedding.com
Call Us Toll Free: 1-888-556-7637 Local (Toronto): 647-482-7924
Book an Appointment
Products
Boat Bedding

Custom boat sheets, bedding sets and mattress covers

Learn More

Boat Mattresses & Toppers

Canadian made custom boat mattresses and toppers

Learn More
The 3 Steps to a Stylish and Comfortable Boat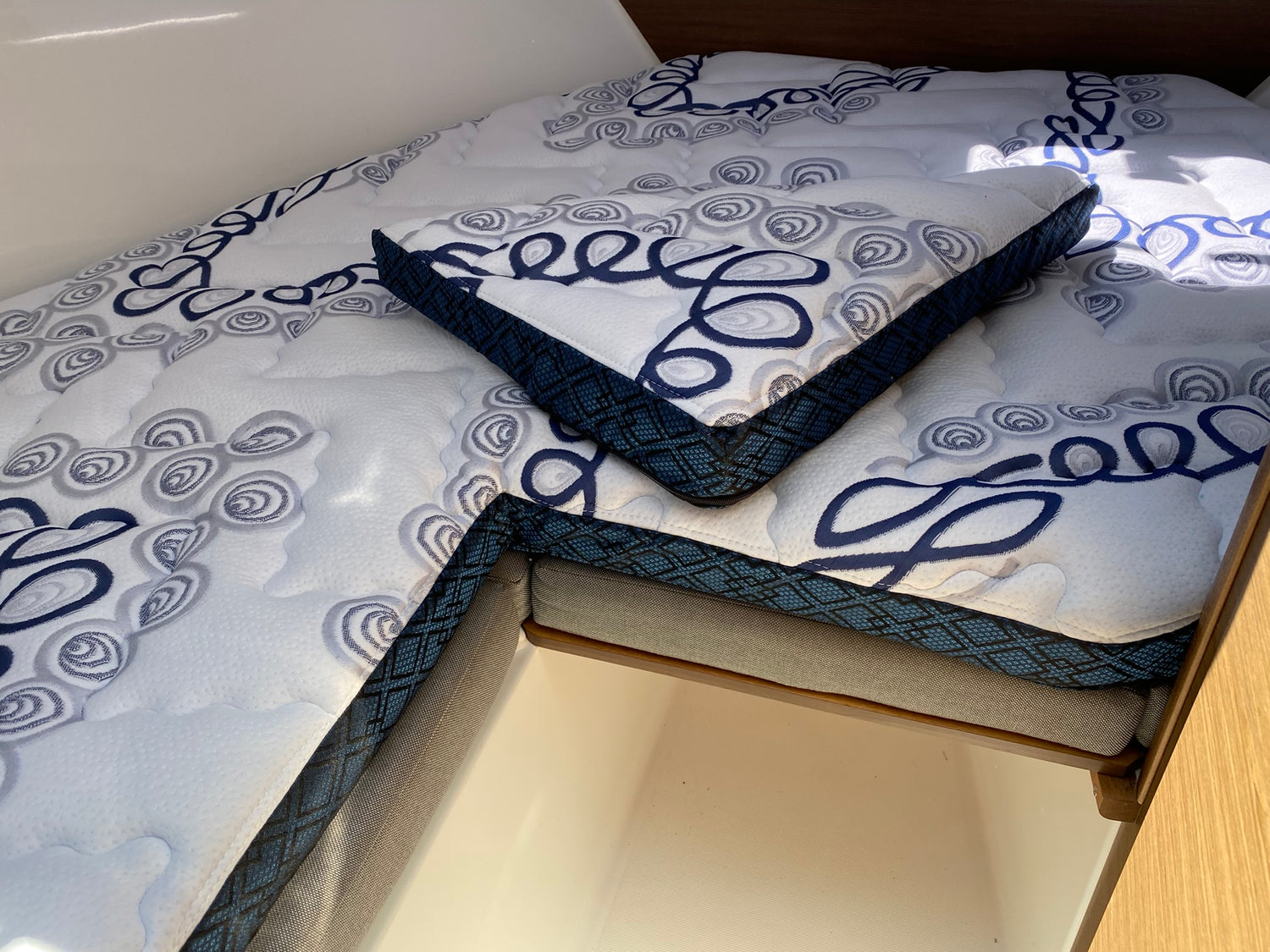 Step 1: Start With a New Mattress or Topper
Our mattresses are made of high quality foam that is built to last and designed with your comfort in mind. We custom make every mattress to fit the unique shape of your boat and to match your sleep preferences.
Learn More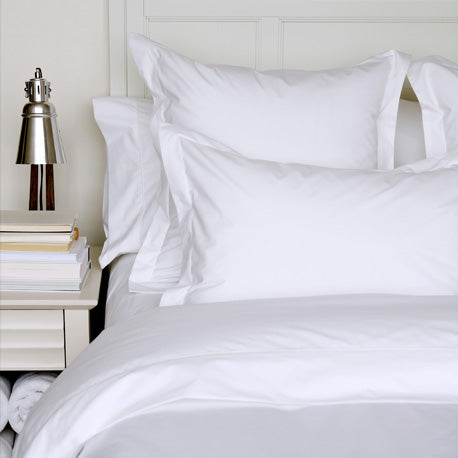 Step 2: Buy Sheets That Fit
Let's face it, making the berth on a boat can be really tricky - not unlike wrestling an elephant! Regular sheets are just too big, and they don't stay on your berth properly. We offer custom designed sheets for your specific boat, and the Sea Swag Universal Sheet, designed to fit traditional V berths on sailboats. Don't forget to add a mattress protector onto your order as well for that added layer of comfort.
Shop Custom Sheets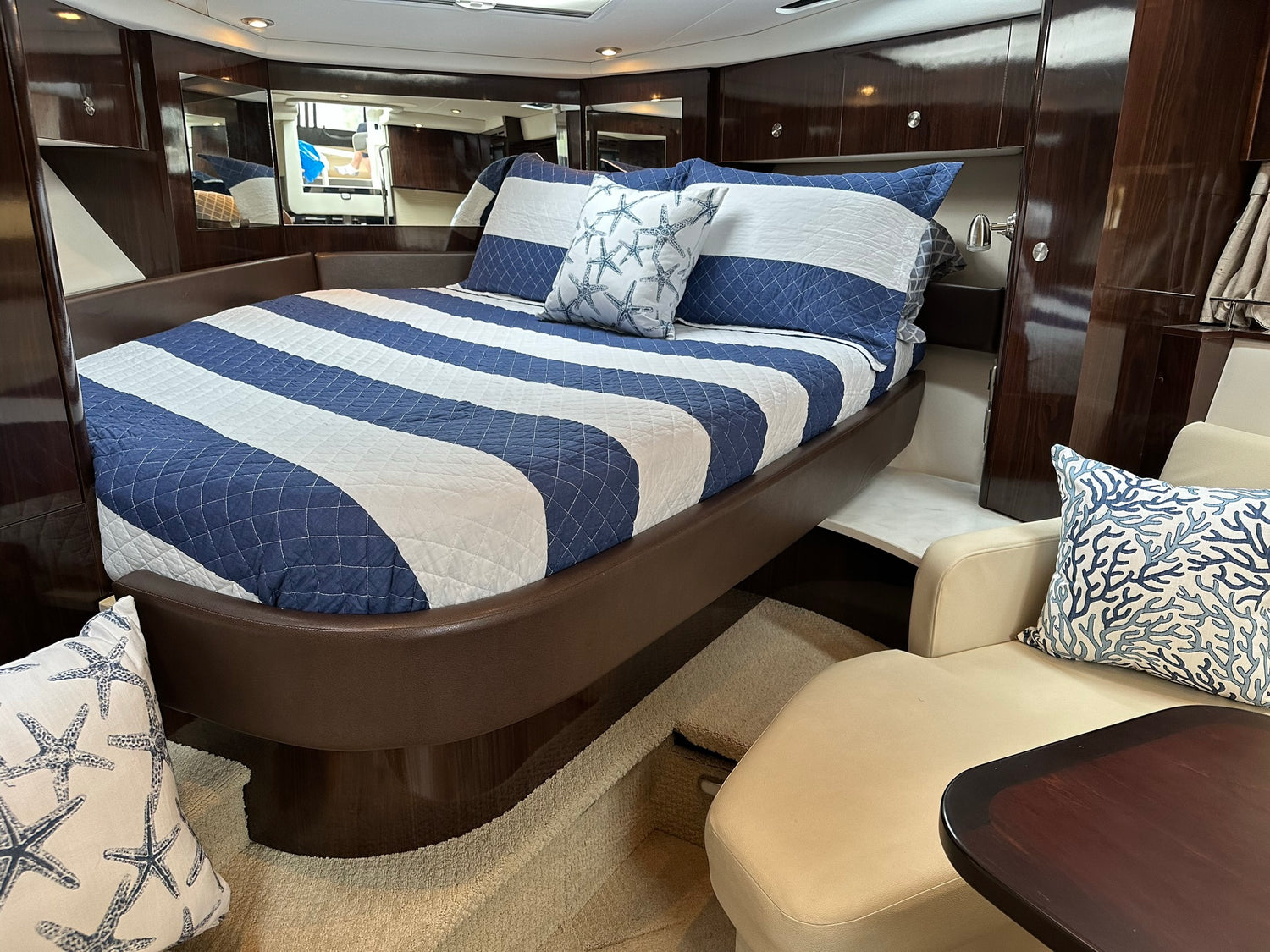 Step 3: Make it Look Beautiful!
A boat berth can look as beautiful as your bed at home. We love looking for the latest fabrics and working with our clients to design a one of a kind solution for their specific boat. We offer fitted coverlets, shaped quilts and duvets, along with accent cushions that add that extra pop to the berth.
Learn More
How to Order
We are standing by ready to help you find the perfect mattress and bedding for your boat.
Email us at info@customboatbedding.com or complete the information below and hit send. We'll get back to you within 24 hours.